What we offer?
We provide specialized and updated consulting in e-commerce development so that your company can generate greater sales opportunities through an intuitive, robust and sustainable platform.
Benefits of Estrasol e-commerce
Security

Security in transactions: 72% of buyers consider it the most important factor to buy online according to the Internet Association.
Versatile payments

We offer a variety of payment methods according to your target market, such as:

Payment by credit card (the method most used by Internet users)

Payment by debit card

Payment with electronic wallet

Payment at convenience stores

SPEI payment

Among others
Performance and quality

We present useful and trustworthy content to your users, avoiding at all costs to lose them in confusing or low-input information and promoting their loyalty.
Tailor-made strategy

Development designed to meet the needs and growth of your business. We know that each company has different logistics, so we develop specific plans tailored to your business rules.
Intuitive experience

We design user experiences that make it easy for your visitors to reach conversion goals clearly and precisely.
Guaranteed protection

We configure your SSL security certificate to take care of the integrity of your users' personal data.
Source code without payment

Source code without payment of licenses or monthly rents: a backup is provided and you own it for future implementations or maintenance.
Value content

We present useful and reliable content to your users, so that we avoid losing them with confusing or useless information and promoting their loyalty.
What does the service or process include
developmental?
Requirements gathering and analysis
Mockup design and
wireframes
Layout, programming and testing
Presentation and publication
Tools, programming languages and platforms used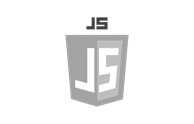 An Electronic Commerce that provides security and trust is the most important aspect in purchasing influence for 72% of Internet users in Mexico
Learn more about our services...
Learn more about software development